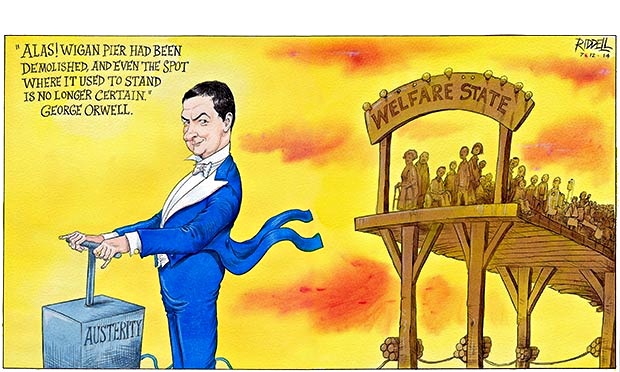 Since the Conservative government came to power they have consistently attacked and eroded

the welfare state

the progress towards clean energy

the rights of ordinary citizens to have a voice
It is quite frightening to read that in the UK a 12 year old schoolboy trying to save his youth club was hauled from class after his plan to protest outside David Cameron's constituency office was spotted - by anti-terror police.
The child was threatened by police who told him they would be watching his Facebook page!
Is this the country that we want to build?

Despite the Tory rhetoric about reducing National Debt, despite the Austerity, Britain's debt is growing and now greater than £1.5tn and is at 80.5% GDP compared to 69% in 2010/11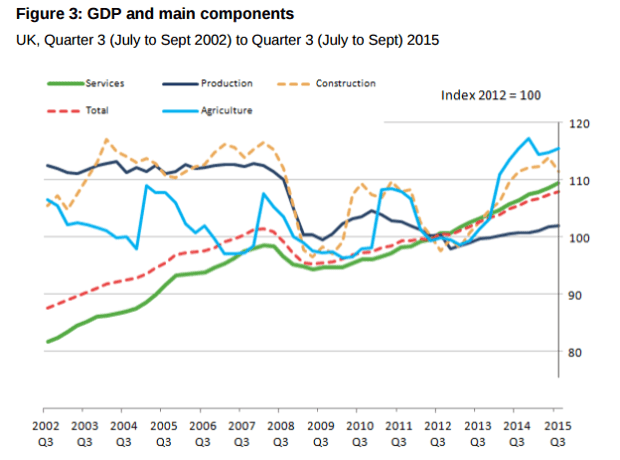 Growth in the UK GDP has closely tracked the service industries with Britain's building sector shrinking by 2.2%, and factory output dropping by 0.3%.   Manufacturing has been declining for three quarters in a row, marking the seventh recession in the sector since 1997.
 Recent figures from the World Economic Forum show the UK slipping down the Global Competitiveness Index.
The greatest blocks to doing business in the UK are access to finance and an inadequately educated workforce.
The WEF said poor maths and science skills remained a "long-term problem" for the UK, while Britain's stubbornly high deficit and debt ratios placed it 108th out of 140 countries
It was distressing then to see that after the landslide victory in the Oldham by-elections the media focused on the divisions in the Labour Party. The FT  reported  "the result also highlighted the divisions in the Labour party. Some MPs claimed it had strengthened Mr Corbyn, while others argued the result was due to the selection of a moderate local candidate."
It is time we looked more carefully at what is troubling people in the UK.

It is time we looked more carefully at what unites us rather than what divides us.

It is time we looked more carefully at how we can really win the hearts and minds of people across the UK
The attacks from the media are not just attacks on Corbyn; make no mistake THEY ARE ATTACKS ON LABOUR
And we are accommodating them
We have no chance of getting our house in order whilst we continually focus on what divides us. Whatever we focus on we will move towards.
 Now is the time to focus on what unites us. To put aside what  divides us and build a strong opposition to this destructive Tory government.